Mike Alstott #40

Alstott is a football player at heart. He is a true Buccaneer. He has done many amazing things on and for this team and community. We all love the A-Train. We will miss him this season while he is out getting better. Good Luck.
Martin Gramatica #7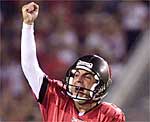 Automatica Gramatica, as we like to call him. He is been our old reliable for a long time, and we love is energy.
Warren Sapp #99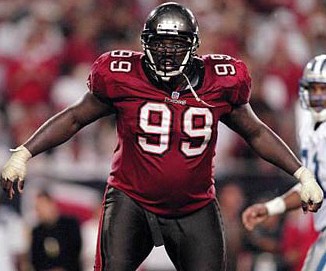 Sapp, what can you say about him. Some love him and some love to hate him. I love him. He is a riot. He is fun to watch on and off the field. You never know what he is going to do or say.